Our Stories
Over the years, CZSA has assisted more than 1,200 students and other citizens with the problem of drug addiction, and more than 800 have successfully completed the rehab programme when they leave. 150 students completed the secondary school exit exams (HKCEE/HKDSE), many of whom are eligible for entry into universities but have chosen to join the workforce to start a new life.
Yuk Hin, a student at Zheng Sheng who spent a year honing his barbering craft, began his practicum at Z-Cut in Cheung Chau in the summer of 2022. In his journal, Yuk Hin mentioned the elevated stress he experienced during the practicum. Indeed, customers could often be more demanding and less forgiving when compared to their fellow classmates. Yet he was still immensely grateful for the opportunity to be in this practicum, for this experience, though challenging, improved his stress tolerance and matured him, allowing him to be more conscious of his flaws.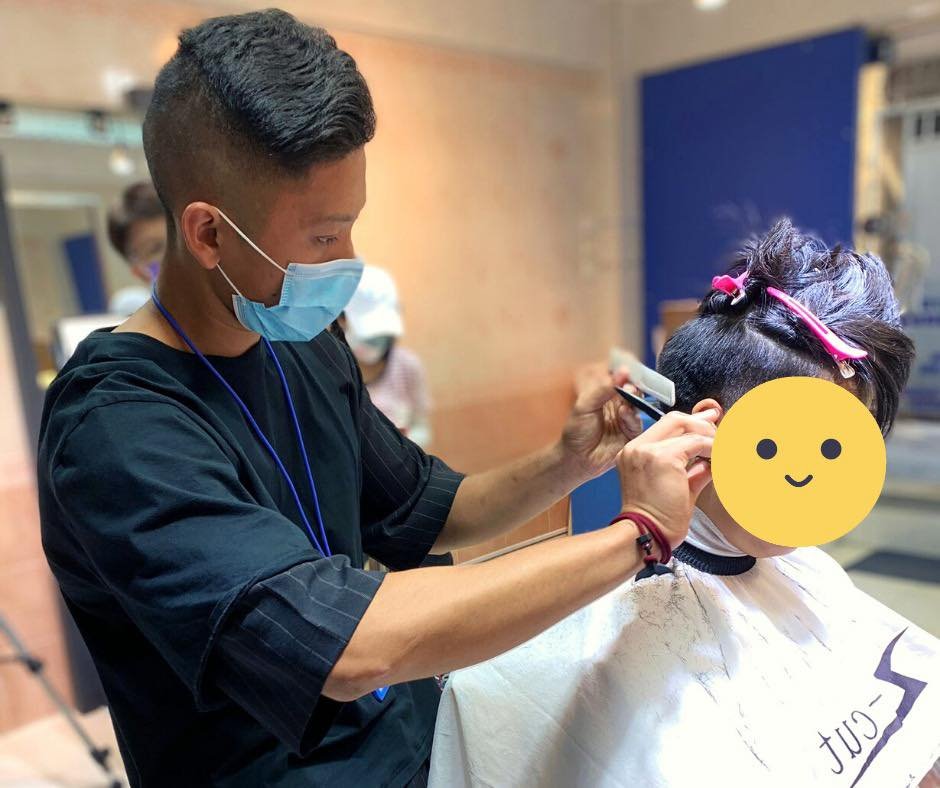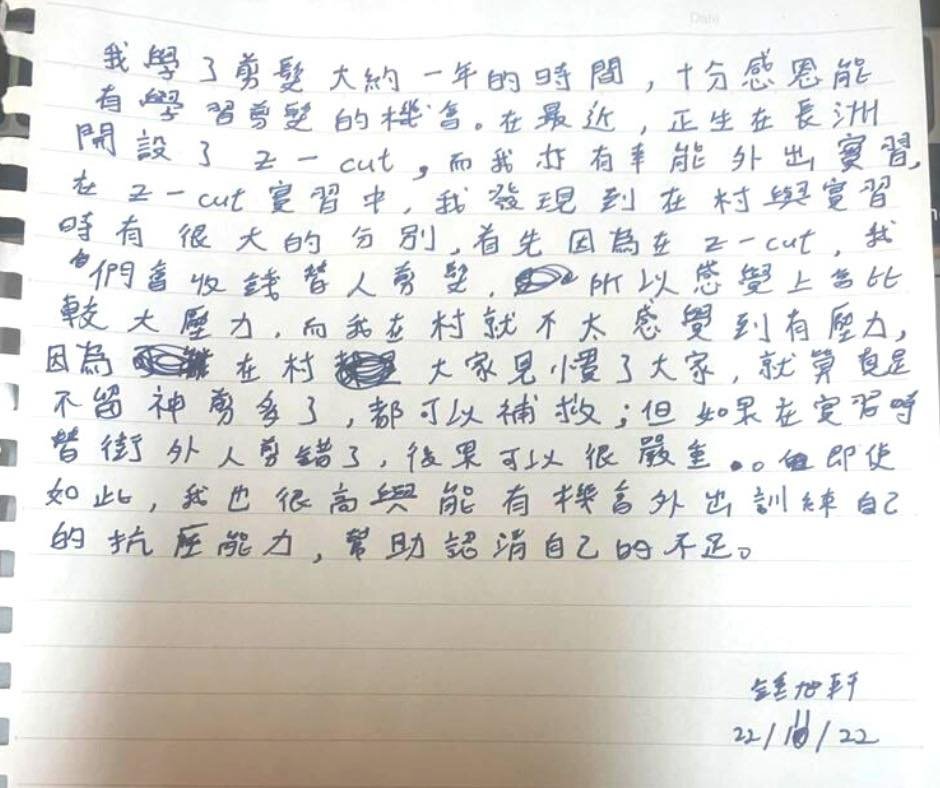 The effort of the archery team at Zheng Sheng College received quite some recognition at various Hong Kong open competitions in 2022. Mike, our volunteer coach, and warden, Ms. Hon, were the heroes behind the scenes for this great feat. Ms. Hon, who had been arranging the training and competitions for Zheng Sheng students for the past 10 years, proudly claimed: "I was overwhelmed with pride to see them on the podium. It is difficult enough to be distinguished among all the worthy contenders, not to mention the challenges brought by the bare-bone equipment we have. What is more, our students are all individuals who once fell to the rock bottom. It is indeed very encouraging to journey with them, seeing them regain their confidence and determination." In Ms. Hon's words, Zheng Sheng is a ship. Each "sailor" has to play their own part so that the ship may reach the other end. She is grateful to be a fellow sailor on Zheng Sheng's ship.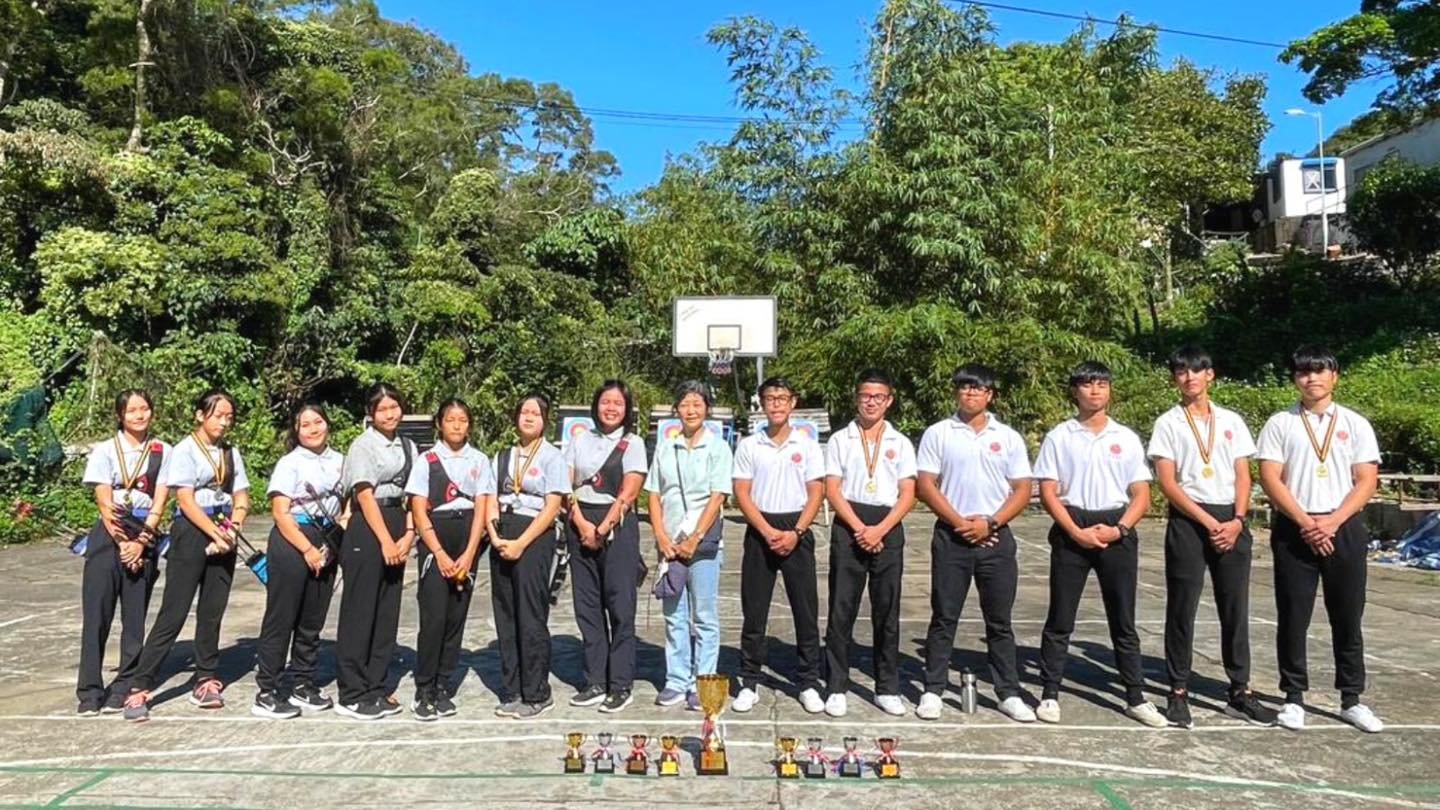 Outward Bound Hong Kong sponsored nine of Zheng Sheng's students to set sail for Hong Kong for a nine-day training in 2022. For our students, who barely sailed in their bathtub as a toddler, this trip was abundant with challenges. They had to absorb sailing knowledge and skills like a sponge, while trying their best not to throw up, in spite of the storm brought by the unforgiving weather. Kit, who made his sailing debut, could not sleep at all during the first night. Then, he was spoiled with a seasickness buffet on the second day, leaving him little room to eat anything else. However, he was overjoyed when he was able to get some sleep the second night. The sleep, as he described it, was pure joy.
Lok Lam and teacher Dorothy participated in a RacingThePlanet stage race, a 250KM ultramarathon over seven days in the desert. After the extreme challenge in the Gobi Desert, Mongolia, Lok Lam realised the importance of taking baby steps in life. "In the desert, it is really difficult to tell whether you're walking forward or slipping backwards. Often, the finish line felt millions of miles away. However, I realised in this ultramarathon that I need not worry in the face of seemingly insurmountable challenges. As long as the goal is still in my head, even with baby steps, I will get there some day."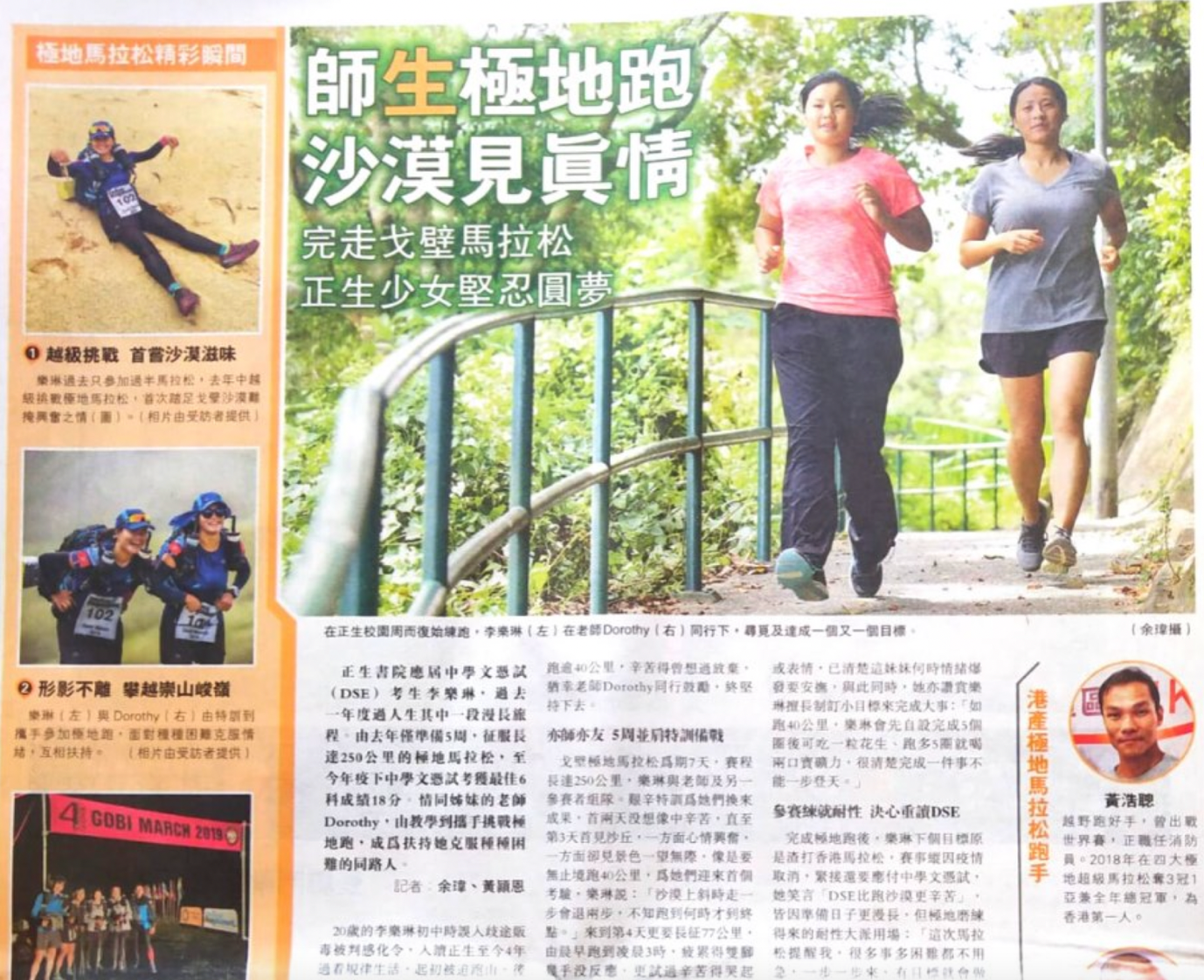 The new campus of Christian Zheng Sheng College was finally built after 10 years of hard work. The site, in Principal Alman Chan's terms, was a piece of "virgin land," which means it was entirely undeveloped, and every basic facility needed to be built from scratch. From the very beginning, Principal Chan had a basic request: "No air-conditioning." This left a strong impression on the architect. "Principal Chan's words inspired my design, as I realised that the design has to match with Zheng Sheng's ideology of education: living is part of training; and students are there for training, not vacation." The simple and practical design won the Merit Award for Hong Kong-Institutional Building from the Hong Kong Institute of Architects in 2021.